Opening hours
The facility is open all year round for courses, conferences and camps, according to the self-catering principle.
Tourist opening
June 29 - August 9 (other time according to bookings) 10.00 - 18.00.
Address: Östra Öskevik 163, 71394 Nora (Link to map). Tel. 0587-330178.
Summer café
(NOTE! No serving this summer due to the corona pandemic).
Kiosk
NOTE! The kiosk is closed.
Ice cream and drinks are available at the flea market.
Other things you will find with us are
Self-catering room

Camping site with motorhome, caravan and tent

Boat rental

Sale of fishing licenses

Beach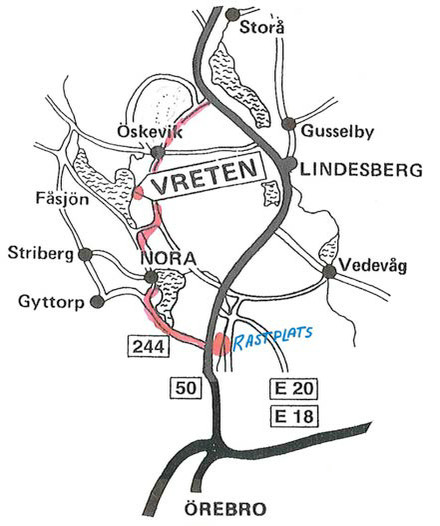 Summer Exhibitors
Open every day at 10-00 - 18.00
July 2 - 8
Marie Hylander Heggemann, Örebro
Painting in oil, acrylic, watercolor (mixed media).
July 9 - 15
Ingegerd Alfredson, Lillån, Örebro
Linen clothes with embroidery, textile pictures and jewelry.
July 16 - 22
Katalin Hamori, Lindesberg
Oil, watercolor, acrylic.
July 23 - 29
Jacob Kihlgren, Lillån, Örebro.
Birds in watercolor.
July 30 - August 5
Bert Parsmo, Nora
"Between heaven and earth" - photos of the beauty of creation.
All summer in Flygelbyggnaden
Ingvar Bilock, Gällersta
Painting. Nature and animals.